Sailfish OS 3.2.0 Torronsuo is a substantial release introducing updated hardware adaptation support, which enables us to bring Sailfish X to newer generation devices like the Sony Xperia 10. The Xperia 10 is also the first device to come with user data encryption enabled by default, and with SELinux, Security-Enhanced Linux, access control framework enabled. We'll be rolling out SELinux policies in phases. For now Torronsuo introduces SELinux policies for display control (MCE), device startup and background services (systemd), and more will follow in upcoming releases. We have a few details of the Xperia 10 support to finalise, and will announce Sailfish X for the Sony Xperia 10 within the upcoming weeks.
Torronsuo National Park is in the Tavastia Proper region of Finland. This park is valuable for its birdlife and butterfly species. Roughly a hundred species nest in the area. Part of the birds and insects are species that typically live in the northern areas, and they aren't seen much elsewhere in southern Finland.
Calling Experience
We have also improved the calling experience in co-operation with our partner OMP, who is developing Aurora OS. For incoming calls the country of the caller is now displayed if the call is coming from abroad. The call ending flow has been redesigned from a full-screen dialog to a less intrusive and more light-weight call ending popup, and you can now set a reminder to call someone back when receiving a call or from the call history view in the Phone app via a long tap on the caller name. More improvements to the call experience are also in the pipeline for upcoming releases. For example we are currently working on improving the one hand usage of the call ending popup.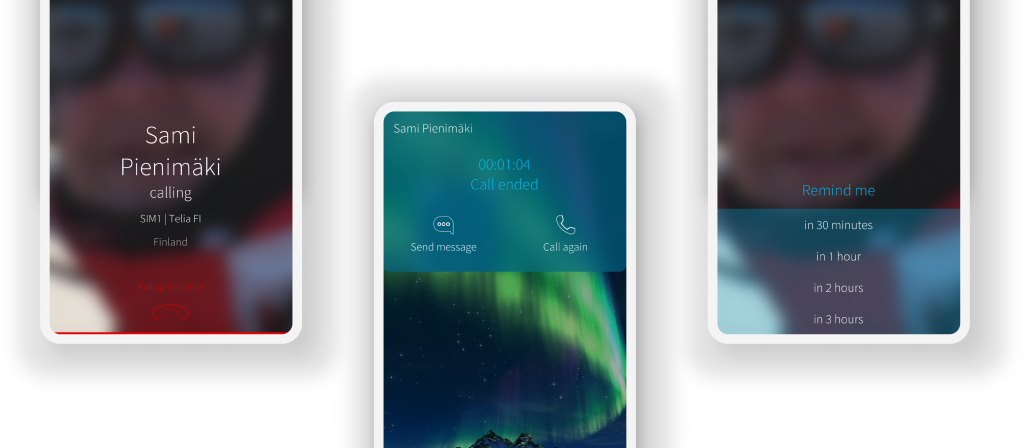 Onboarding Experience
We are continuously improving the onboarding experience for new users. For example, pulley menu indications have been refined to make the menu easier to spot. Feedback showed that after deleting a note or contact some new users waited for the remorse timer to complete before continuing with other tasks. This prompted us to simplify the content deletion use cases across the operating system.
Clock app
Torronsuo also includes updates to the Clock app, which enjoys a bunch of enhancements and bug fixes. You can set the alarm snooze interval in Settings > Apps > Clock. Timers can now be configured more accurately to the nearest second and you can reset the progress of all saved timers with one pulley menu action.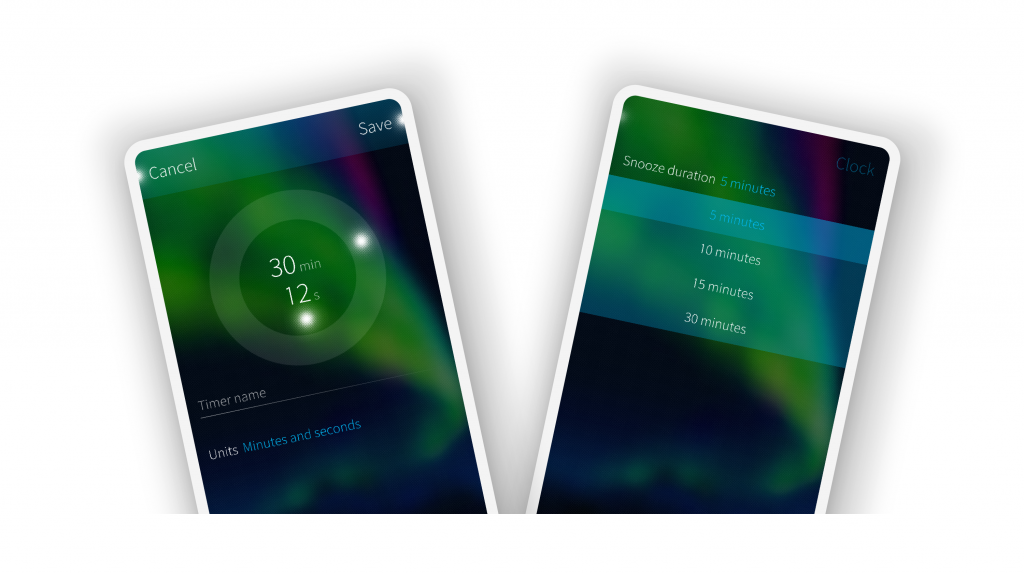 And many more
You'll find a whole host of other improvements elsewhere too. Battery notifications have been calmed down so they'll now appear less frequently and contacts search works better in case you have a lot of contacts synced to the device. Android app opening is more reliable and Android contacts performance is notably improved. Twitter works more smoothly with the Sailfish Browser. Editing WLAN networks now offers more enterprise EAP options which were previouslly only accessible from the connection dialog. Many connectivity issues have been fixed, including OpenVPN certificate authentication. Along with Torronsuo we have updated Sailfish OS SDK to version 2.3.
Warm thanks to our partner OMP for the support and for co-developing many of the core improvements with Jolla for Torronsuo. We hope you enjoy Torronsuo as much as we had fun making it. Big things are on the horizon for Sailfish OS, and we are excited to have you with us on the ride. 🙂
For more information please read the release notes.