Jolla phone is now 5 years old!! We write this blog post while remembering all the emotions and hard work from the year 2013 when we launched the device to the public. We made it, we made an iconic Finnish product with a small but passionate team of engineers and designers. Despite the fact that half way through the development we had to redesign the hardware due to a new chipset and adapt Sailfish OS to it, we made it, we brought the first Jolla smartphone with blood, sweat and passion in it to the market. We saw room for another player, to come and disrupt the business of mobile operating systems. We showed the world that against all odds, it can be done, and it can be done with class!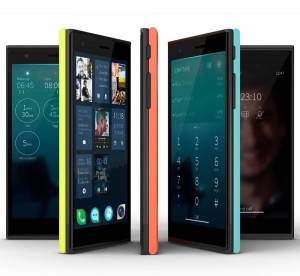 The launch
On November 27th 2013, after a year of longing and hype in the Sailfish community, the Jolla phone was launched in Helsinki, in the middle of Narinkkatori. Together with our dear partner DNA and almost 500 people queueing, we launched the first ever Jolla branded smartphone. Everything went smoothly, we were exteremly pleased that our hard work had paid off when we saw happy people with glowy eyes holding the first batch of Jolla phones in their hands!
Being the first one that gets to own the brand new smartphone, risen from the ashes of Nokia and MeeGo, was indeed a big deal. There he was, Henri Huttunen, who became the very first person to purchase the Jolla phone and made it to the headlines! Henri and many others queued up many hours before the launch at Narinkkatori just to get their hands on the long awaited Jolla phone. That's the Sailfish community, and that's the passion that came with it! ❤️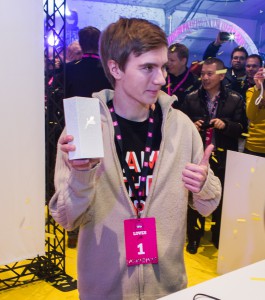 The Other Half
A bold and innovative idea, which was The Other Half, was launched with the Jolla phone. It was a protocol that brought endless possibilities to hardware developers to add new and unique features to the Jolla phone. Jolla developed an Open HW Developer Kit, a number of simple Other Halves, and made them available for sale at the Jolla webshop. Encouraged and empowered with these, it was the community who took the idea and ran with it to great lengths and developed so many useful The Other Half ideas and turned them into reality.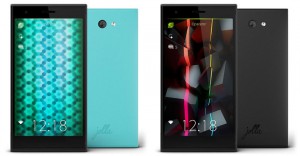 There were Other Halves with OLED panels on them, a sliding/magnetic QWERTY keyboard, a solar panel, extra battery, and many more, that came out of our active community. Our friends at Pocketnow produced a video back in 2015 and showed off some of the brilliant community developed Other Halves.
There may have been more to the story than the eye can meet however. There were several different TOH ideas developed by Jolla that didn't get to see the light of day for various reasons, but we have the sketches and mockups still handy to show our community!
Jolla phone, after 5 years
In this day and age, the average Android flagship smartphone's lifespan is 2 years at best. However, at approximately 10,000 active users of the original Jolla phone, we are proud to still support this iconic smartphone after 5 years of its life. Users of Jolla phone can download the latest Sailfish OS update just like any other Sailfish user with a newer device.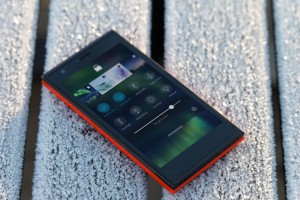 Happy birthday Jolla phone! #StillUsingJolla
We made the Jolla phone with our community, and we would love to celebrate its 5th birthday with YOU! You can participate in this celebratin by posting a photo of your Jolla phone on your preferred social media platform, using the hashtag #StillUsingJolla, and tag a couple of your Jolla friends too!
We will then pick the most interesting ones and will present a small reward to selected contributions.
On behalf of the Jolla team,
James