Sailfish OS 3.0.1 and Sailfish X Schedule Update
This is a schedule update for the next Sailfish OS release, 3.0.1 "Sipoonkorpi". We have continued working on this release as the year moves forward and the Sailfish OS 3.0.1 will be released in early January. The commercial release of Sailfish X for XA2, including the Android apps support, will follow soon after the 3.0.1 release is fully released and rolled out.
———————————————-
Along with releasing Sailfish 3 to all Sailfish users today, we also introduce Sailfish X support for all Sony Xperia XA2 models, and a free trial license option. This means that now you can download and install free of charge a Sailfish X trial version for your preferred Xperia XA2 device. The full software package will be available later this year. As the trial version is free so it naturally comes with limited functions, please see the table below:

When available, you can easily purchase and install the Android app support and other commercial components on top of the Sailfish X Free trial version. Later this year we will also release the official public beta for the Gemini PDA. We are also looking together with our community into supporting the new  CosmoCommunicator  from Planet Computers.
For our current Sailfish X customers we will offer a discount when purchasing the new license for the Xperia XA2 product range devices. More details to follow on this!
Sailfish X for Sony Xperia XA2 variants
As said already earlier, the Sony Xperia XA2 devices are great hardware additions to the Sailfish X program, and we're happy to announce we'll start the support for all the product variants from the very beginning – including all single and dual SIM models. Here are all the variants you can choose from: Xperia XA2, Xperia XA2 Plus, Xperia XA2 Ultra.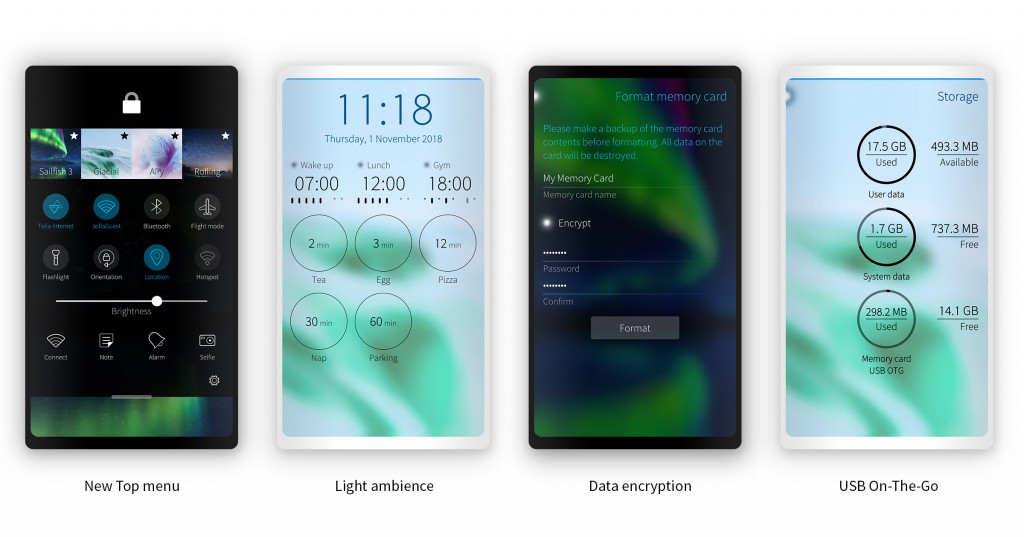 Sailfish X Free trial can now be downloaded and installed free of charge from the Jolla Shop.
Get Sailfish X Free now
Read more about Sailfish X
Sailfish 3 Day event live stream
On November 8, starting at 5pm, Jolla arranges a Sailfish 3 event in Helsinki, and there is a live stream available. Watch it here.
We hope you enjoy Sailfish X on the new device additions!
Vesku