Every year for the past 6 years we have attended Mobile World Congress alongside our community, bringing Sailfish OS to so many people's attention by showing off new devices running the OS. We host press events packed with journalists, to illustrate to everyone how this duopoly of mobile operating systems is playing out and there is room for change. This year was no different and we brought in many new believers into the world of the only independent and alternative mobile operating system.
There were articles and event coverage on publishers like Engadget, Techcrunch, NDTV and many more major websites and publications that wrote about our adventure, latest news and how we are on our path to capture different parts of a market which is thirsty for what we have to provide.
Our amazing community was, as always, present with us at the stand, helping us out especially with demoing Sailfish 3 to the public and the media, taking photos and videos of the event, giving us a hand with practically anything we asked of them to and overall being fantastic booth-babes which is always a good thing! So as always, massive thank you for your contributions!
Having so many people visiting us who already know our story is always a great experience at big events like MWC and just like last year, that was what we experienced!
Sailfish 3
This year is the year of Sailfish 3, meaning that a lot of our focus is going to be getting the newest iteration of Sailfish OS up and running for our users to enjoy and take advantage of its new features.
Sailfish 3 introduces a number of UI improvements and new gestures for an easier and more intuitive user experience, but most of the improvements are happening behind the UI. We are updating core libraries and Android app compatibility. We are making deep system-wide security improvements to make Sailfish devices more secure and enable users to be even more sure about privacy of their data. We're also improving support services for regional licensees to establish independent R&D centres by enabling steady releases & OS upgrades, local hosting, training, and a flexible feature set to support specific customer needs. We plan to roll out Sailfish 3 in phases to our customers and users starting in Q3.
Read more in our official press release
Sailfish 3 on feature phones
One of the biggest highlights of the MWC this year was the strong comeback of feature phones from many different manufacturers.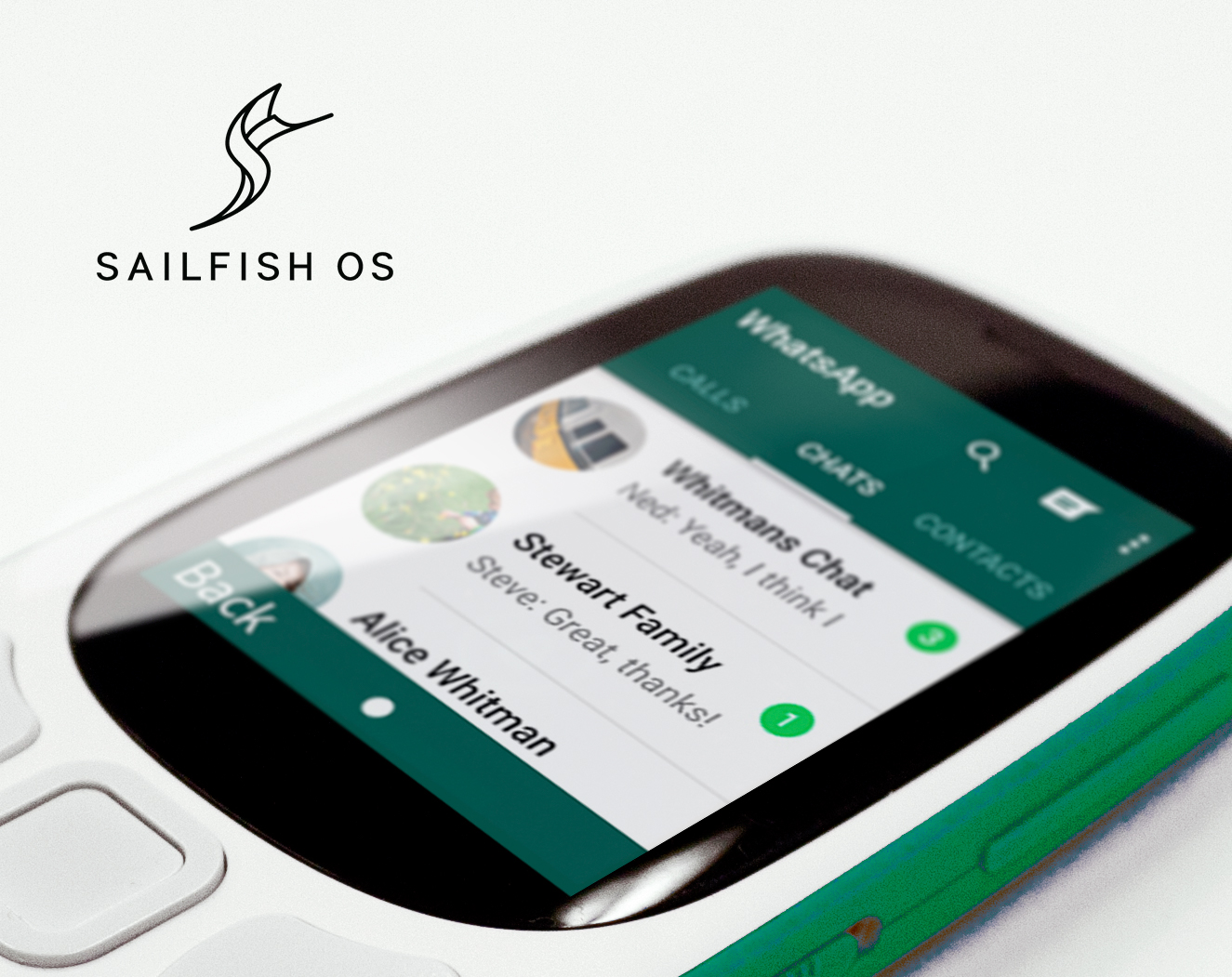 Here at Jolla we've also been hard at work, expanding the diversity of Sailfish 3 and bringing it onto 4G capable feature phones. Sailfish 3 makes them feel more usable, more premium and allows the devices to run selected Android apps. We believe there is a big opportunity in feature phone market for Sailfish 3. Millions of people are looking for an affordable solution that can take advantage of more modern applications available on current, more premium smartphones. Sailfish 3 for feature phones was showcased as a prototype on a sample device during MWC and was positively greeted by the audience.
Read more in our official press release
Expanding Sailfish X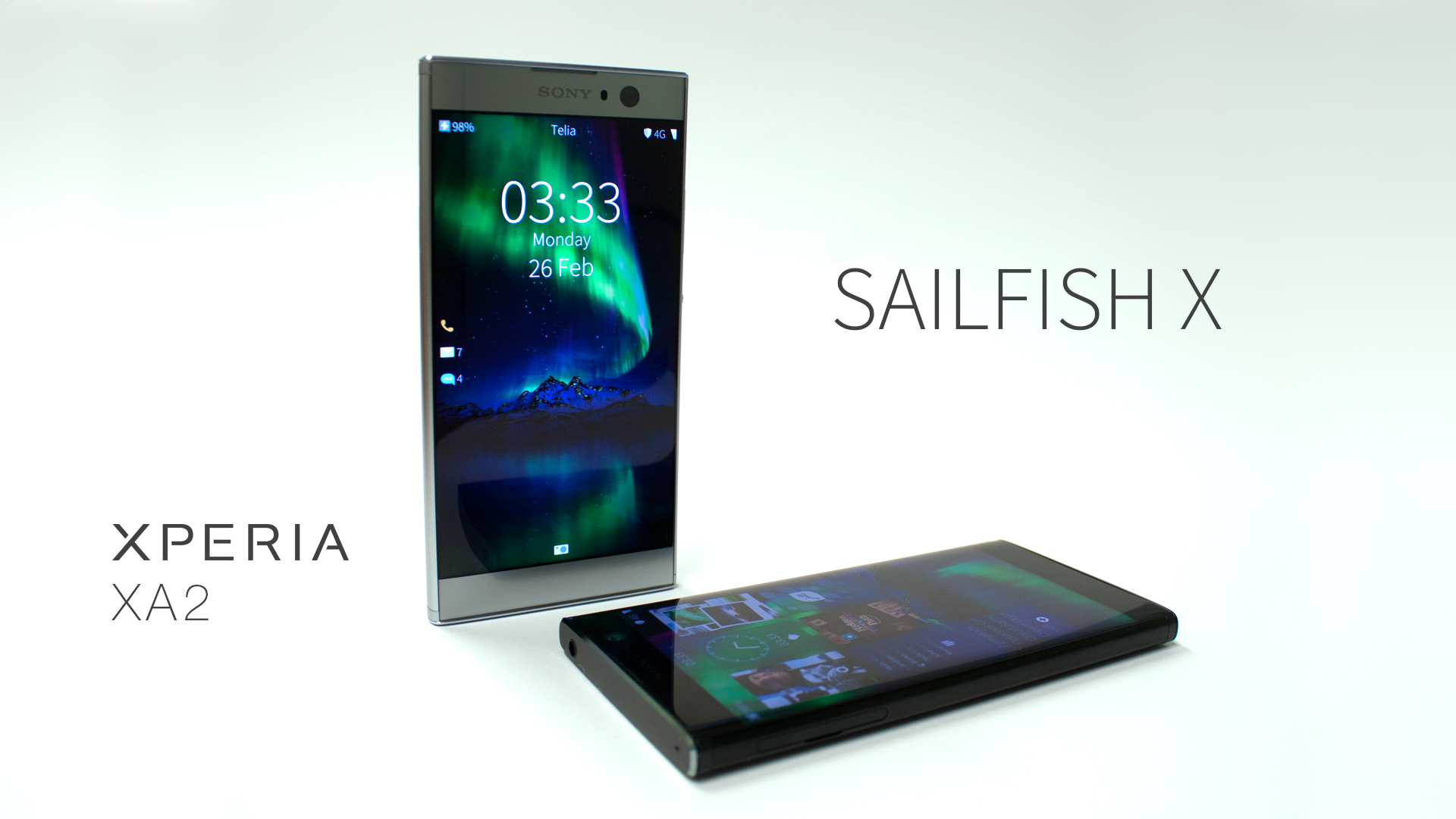 Sailfish X as the world's only downloadable mobile OS has become a great success in terms of sales and popularity in the media and we get the message! That is why we are working on expanding Sailfish X for more devices. As we stated in our latest Roadmap blog update Sailfish X is going to be available on the dual-SIM variant of Sony Xperia X (F5122) alongside devices that were not announced at the time.
We proudly announced during MWC that Sailfish X is soon going to be available on the new Sony Xperia XA2! We are also working with Planet Computers to make Sailfish X available for the the Gemini PDA!
Read more in our official press release
Sailfish on more INOI devices
Another highlight of Sailfish OS at MWC was a lineup of devices announced by our Russian partner INOI running Sailfish OS out of the box. The rugged INOI R7, made for tough working environments grabbed a lot of attention due to its shape and and durable appearance. INOI also showed off two tablets, named the INOI T8 and INOI T10 which will be targeted to Russian corporate customers.
Sailfish OS powered devices at our stand
This year, we had 10 devices running Sailfish OS ready for demos to the passers-by on the main table of our stand, with a glass box showcasing two of the hottest products, Sailfish OS on feature phones and Sailfish X on Sony Xperia XA2.
The Sailfish-powered devices we showcased included our very own limited edition Jolla C, the fresh and beautiful Sony Xperia XA2 alongside its brother, the Xperia X, Planet Computers Gemini PDA grabbing all the attention from the media and the people around it, Jala Accione and Accione P, Intex Aqua Fish, Inoi R7 and R7 Rugged and last but not least, the 8″ INOI T8 tablet.

A big thanks to all of the sailors who worked tirelessly to prepare everything for the event and put in long days during the event to spread the word as much as possible! Also, massive thank you to our amazing community both on the show floor and online, going above and beyond to help us with their positivity, superb skills and overall support towards our little company with big ambitions. We wouldn't be able to do it without any of you ❤
Cheers,
James Noori