One of the biggest and most feature packed Sailfish OS updates is now available on Jolla devices and Sailfish X! This update's name is Mouhijoki, which is a river in Finland with roots from the lake Mouhijärvi. Mouhijoki is only 11,5 km long. It runs through farming field sceneries, with occasional cottages and saunas in Pirkanmaa area close to the city of Tampere.
Release highlights
Mouhijoki introduces new features and design improvements throughout the whole OS. Starting from the gallery and the camera app where you can find refined way of viewing pictures and videos, to the newly added emoji keyboard. We have updated Android support to Jolla C and Sailfish X, alongside a more reliable VPN and MDM support. A more feature-packed Email app is also added to the bunch with improvements to attachment downloads and more. Remorse timers can be swiped away to commit immediately. This update also includes a few Sailfish X exclusive features detailed below.
Gallery and Camera app
Simple and easy to use user interface has always been one of our top selling points with Sailfish OS. This has been apparent throughout every update where we have deployed improvements to make the user experience more pleasant. For this update, we have radically improved how our gallery app views photos and videos with a better and more intuitive "single item view" which we have applied also to our camera roll and MMS viewer view. You can swipe up or down to dismiss it after entering the view. The gallery can now show TIFF files alongside the previously supported formats too.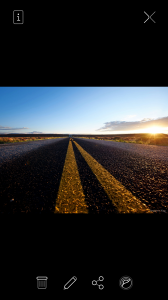 Another handy item is our brand new emoji keyboard built into the OS. This feature is activated by going to the Settings app | Text input | Keyboards, and just sellecting "Emoji Beta".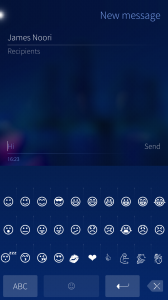 Sailfish X exclusive features
Sailfish X has been one of our priorities for the past year, and it continues to be that way with features being added after each update. This time, not only we have improved Sailfish X with numerous bug fixes, we have added support for Sailfish X exclusive features and we're pleased to announce full support for the dual-SIM version of the Sony Xperia (Model F5122). Another important fix is the improved autofocus capabilities for the camera which results in clearer pictures. Last but definitely not least, we have now enabled fingerprint unlock on Xperia X which allows you to unlock your smartphone much faster. You will soon be able to download the official image from our store after the Mouhijoki update gets released to the masses.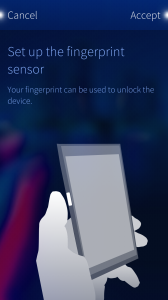 Bug fixes
Making Sailfish OS as bug-free as possible with the help of our precious community has been our mission for the past few years. This update follows the same principle and fixes bugs, both found internally and reported by the community on TJC, to Mouhijoki. Bugs such as time rounding on stop timer, message notification loop , flashing screen while on a phone call, Gstreamer buffering issues, Xperia X camera focus issue and many more, are now fixed or improved upon for better usability of Sailfish OS.
This was only the tip of the update-berg, as there are a ton of more features and improvements in this nearly 400MB software package.You can visit TJC to read the whole release notes with full details about what has been improved, fixed or added to Sailfish OS.
You can also follow our detailed instructions on how to update your Sailfish OS powered device here. Images of Mouhijoki for Sony Xperia X (F5121 & F5122) are now separately available to download through our webshop, for those beginning from scratch.
Big thanks to the Sailfish community for their continued support both in social media and on TJC for reporting bugs and suggesting new features. A special thanks goes again to Jolla engineers that work tirelessly for each software release so that our community can have the smoothest experience on their devices!
Cheers,
James